Buy Extension

Detail Information

DEMO

Customer Reviews

Submit a Reviews


1-year support

FREE Upgrade
How It Works
Replace the default theme of your admin cpanel by using V-Admin theme. With black base color and great button set your website will look better.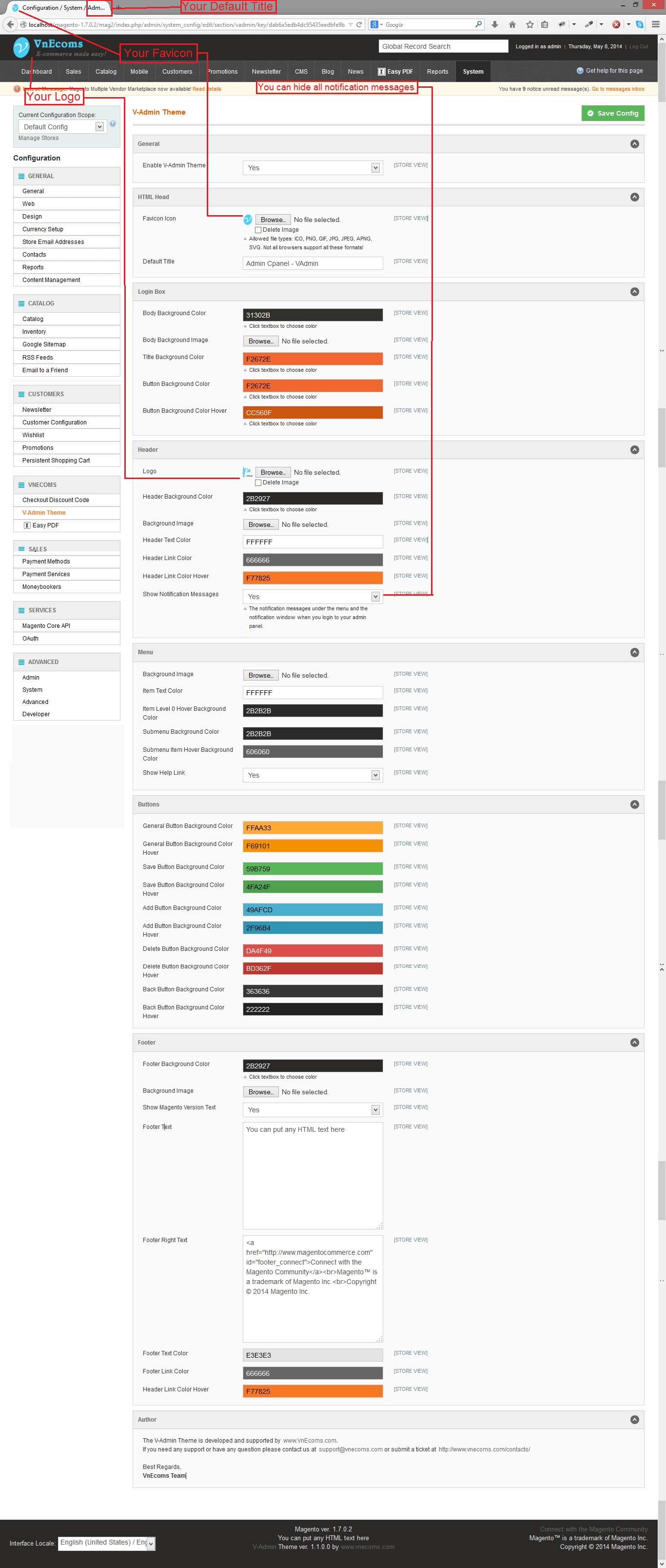 Demo Information
Let play with our live demo to see how the extension V-Admin work.
Customer Reviews
Perfect!
Clean and balanced imo. If possible, make different colors boxes or font for orders complete, pending, canceled etc, that be very helpful for many!
Thanks..
p.s. dont forget to log-out /login after install!!!
Reviewed by
sashatronics (Magento Connect)
on December 3, 2013