1-year support

FREE Upgrade
How It Works
Giving away free gifts is a marketing strategy many businesses use to attract attention and find new customers. For that reason Free Gift extension is made for allowing website (based on Magento 2.x)'s owner to create and manage the promotional items — toys, collectables, souvenirs and household products — that are linked to a product
Select one gift from list
With free gift extension you can setup a rule that allow customer to select one free gift from the list free gifts.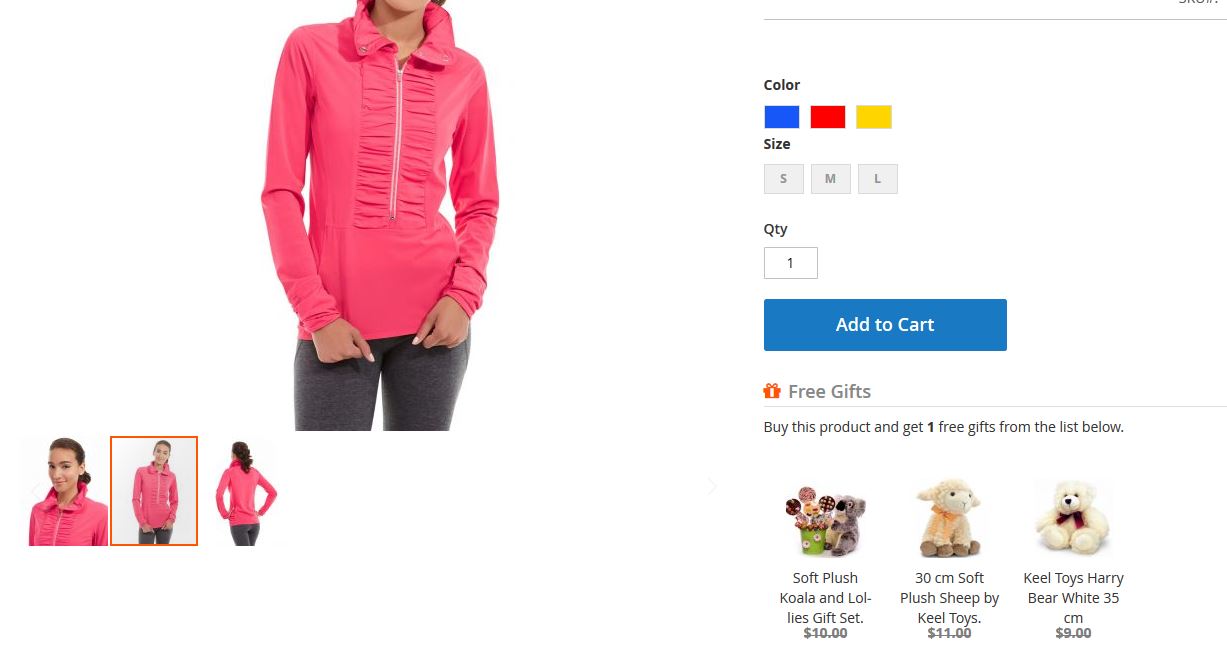 Select multiple gift from list
Some time you want customer to select multiple gifts from the list of free gifts.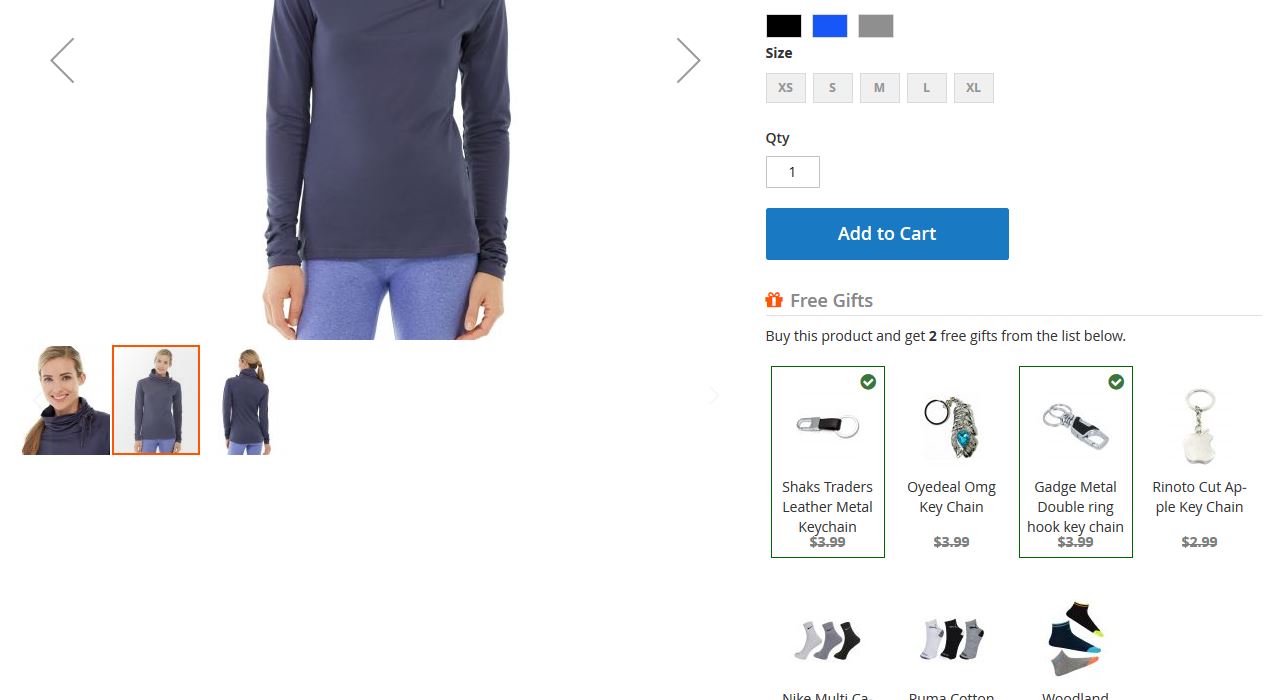 Get fixed free gifts
You can also add the rule that allow customer get fixed free gifts when buying a product. In this case the gifts are fixed. customer are not allowed to select the gift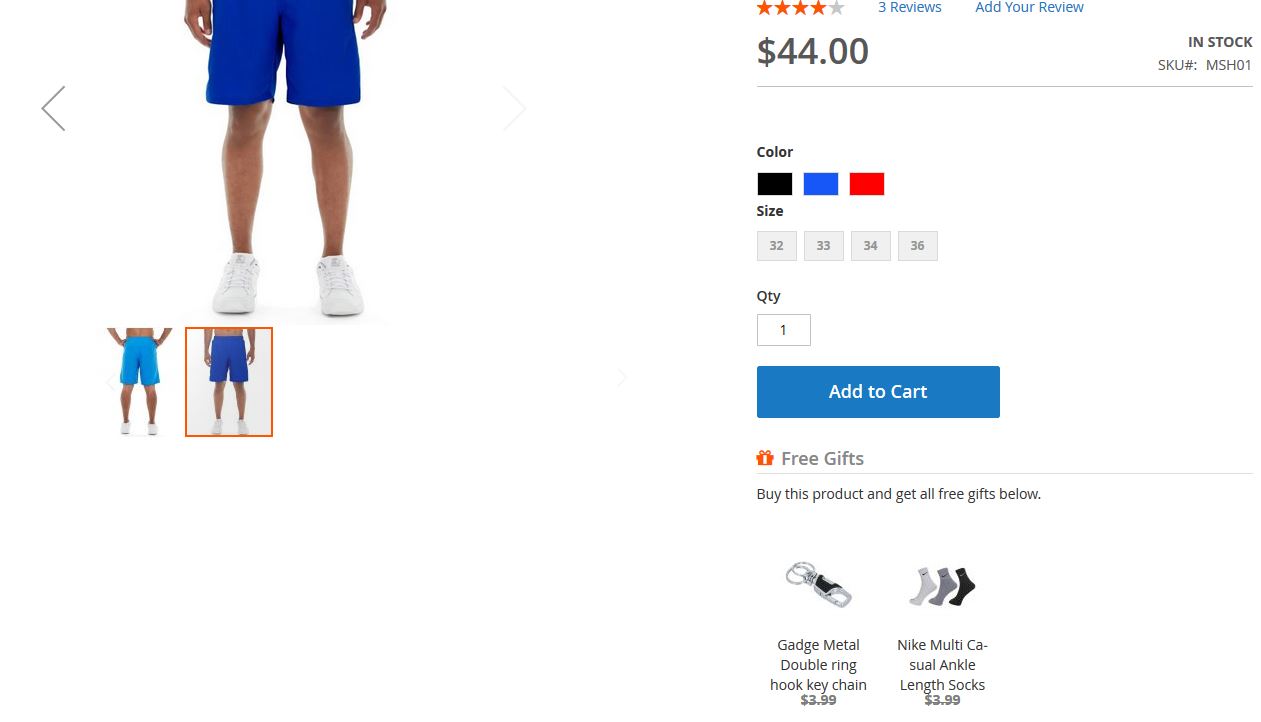 Demo Information
Let play with our live demo to see how the extension Free Gift - Magento2 work.