I. Overview
With Advanced Group plugin, website owner can set limitations for each vendor group. In example all vendor in Bronze group can only add 20 products, does not allow to manage categories, does not allow to cuztomize his pages...
II. Set Permission For Each Group
From admin cpanel edit a vendor group (go to menu Vendors -> Manage Groups). After you install the Advanced Group plugin you will see new tab "Advanced Options".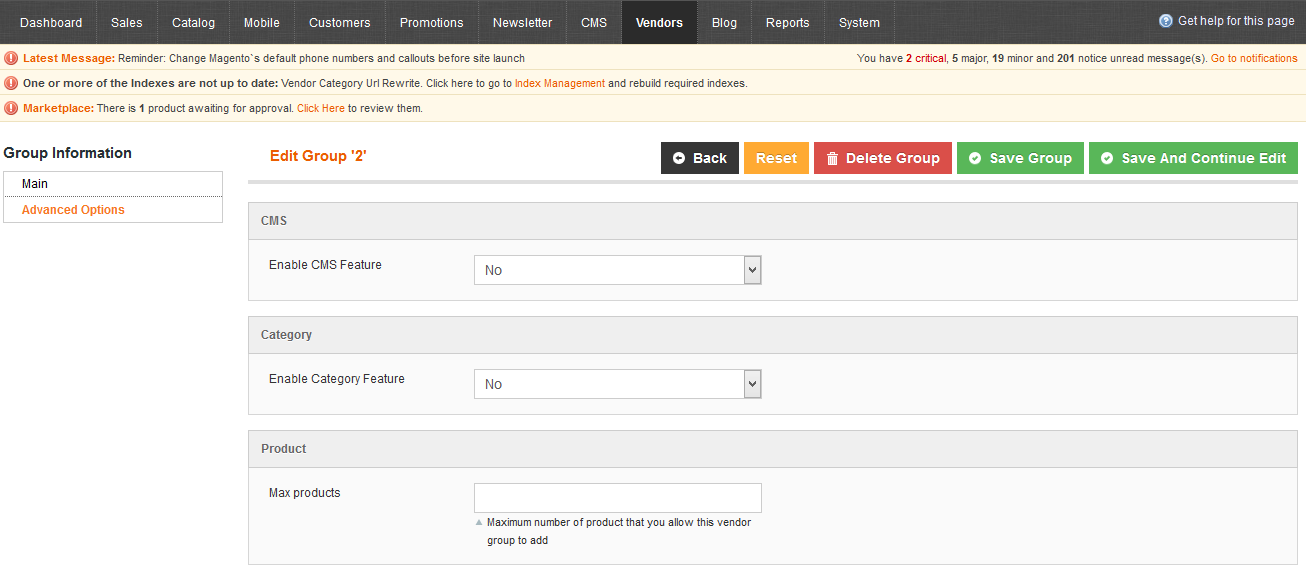 Here you can set permission vendor group. With standard package you will have only Product permission. If you install plugins you will get other permission on this tab.
Best Regards,
VnEcoms Team