I. Overview
Select And Sell is a plug-in of magento multiple vendors extension.It allows vendor to create products very quickly by copy & modify data from exist products.
II. Configuration
From admin cpanel go to menu Vendors -> Configuration. Click to "Select And Sell" to explain the field set.
Here you can enable/disable the feature that allow vendor to select and sell the product from frontend. See Section III for more info.
III. Vendor Select And Sell From Frontend
Vendor will search the product from frontend and while viewing the product there will be a button called "Sell Product Like This". Vendor will need to logged in to vendor account to use this feature.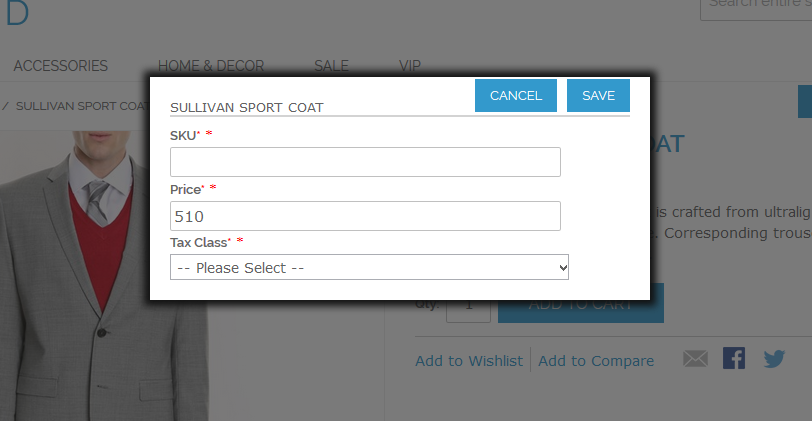 IV. Vendor Select And Sell from vendor cpanel
From vendor cpanel go to menu Catalog -> Manage Products. Click to the Select And Sell Button.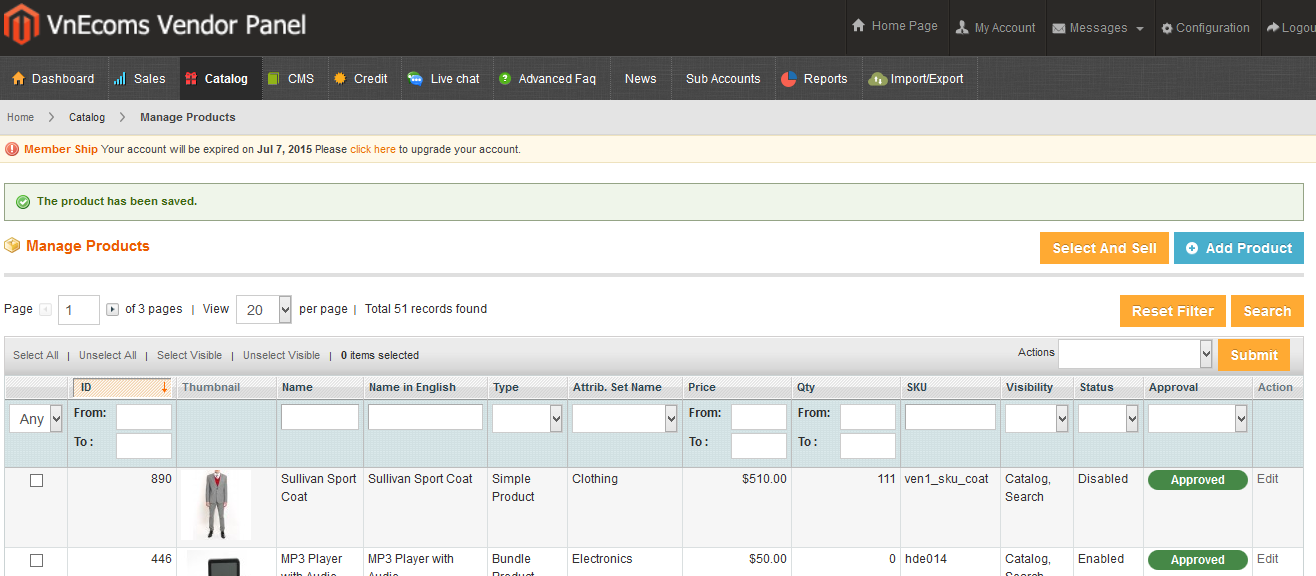 After vendor click to Select And Sell button he will get the list of products that are able to select and sell

Vendor can use filter feature to search the product which he want to sell. then click to the Sell This Product at the end of the row.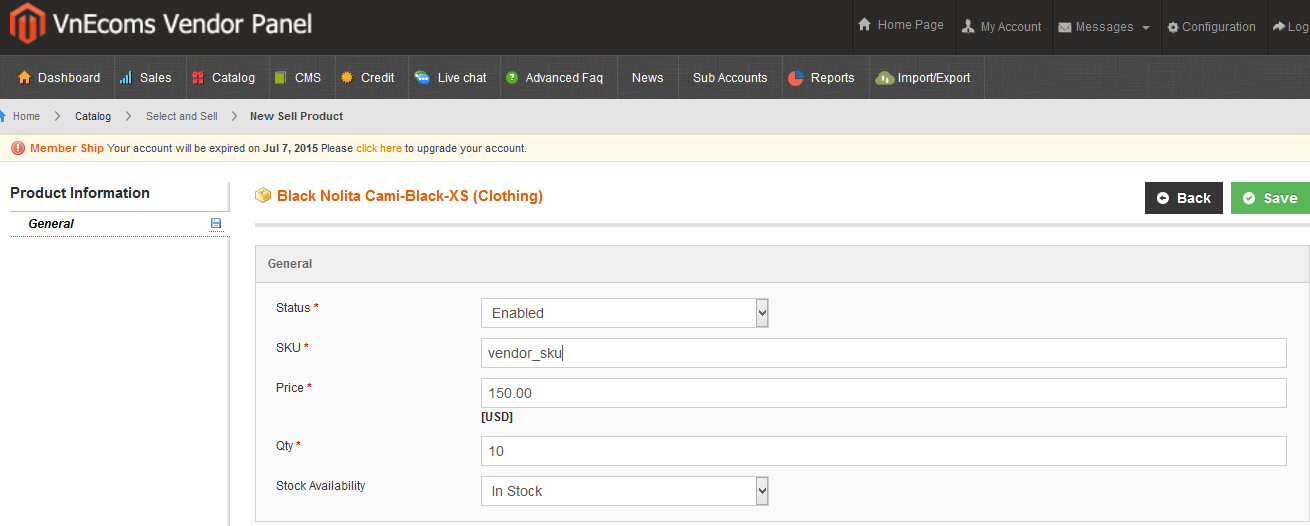 After vendor got the select and sell form vendor will just need to fill some info and click to Save button.
V. Support
If you need support or have questions directly related to Marketpace extension, please use our Online Message Form to contact our support team or send us an email at: [email protected].
Best Regards,
VnEcoms Team