I. Overview
Masster Password Plugin allows admin can login to any vendor account using a master password. Admin can defind this master password from admin configuration.
II. Configuration
From admin panel go to menu Vendors -> Configuration.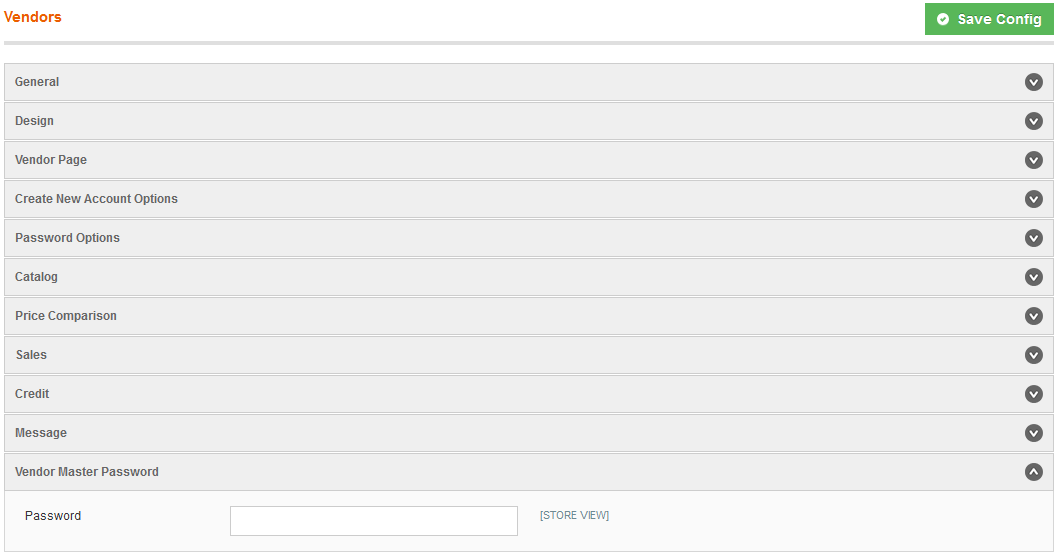 On Vendor Master Password section admin can set the master password. Admin can use this password to login to any of vendor account.
Best Regards,
VnEcoms Team