I. Overview
Vendor Multiple Flatrate Shipping plugin allows vendor to setup multiple flatrate shipping. Vendor can set the title and price for each rate. With this plugin customer will be able to select shipping method by each vendor.
II. Configuration
From admin cpanel go to menu System -> Configuration. Click to Shipping Methods tab. Click to "Vendor Flat Rate" to explain the field set.

Enabled: This option is used to activate or deactivate the shipping method.
Title: The title of the shipping method.
III. Vendor Flatrate Shipping Configuration
If vendor has not set up his flatrates shipping he will be notified to set it up.

Vendor can click to the link Setup Shipping Rates Now or click to Configuration top link then click to Shipping tab to setup his flat rate shipping.

Vendor can add multiple flatrate to charge customer.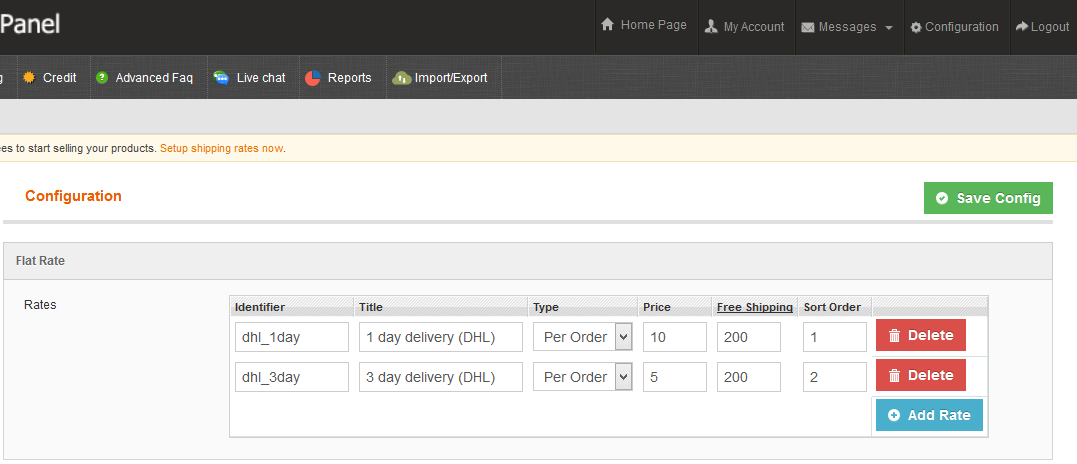 Identifier: The identifier of the shipping rate to separate with other shipping rate. This option must to be unique.
Title: The title of shipping rate.
Type: The shipping cost will be calculated per order or per item.
Price: Price of the shipping rate.
Free Shipping: Minimum Order Amount to get Free Shipping. Leave blank to cancel this option.
Sort Order: This option is used to sort shipping rates.
IV. Customer select vendor shippings
After add product to cart customer can select shipping method for each vendor.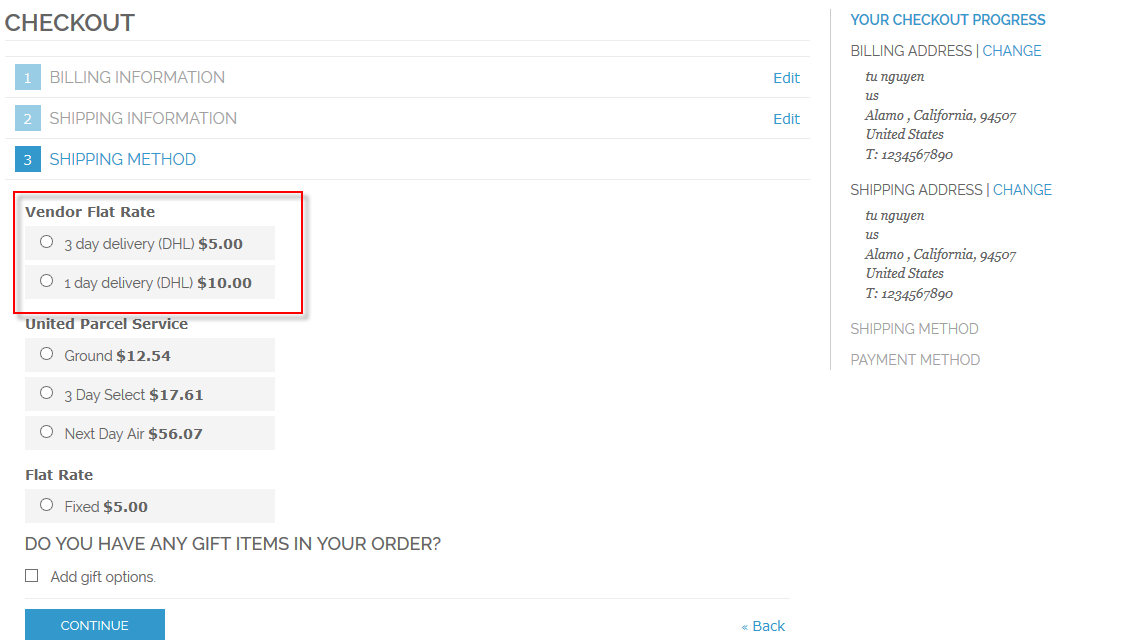 Vendor can see shipping summary on the totals box.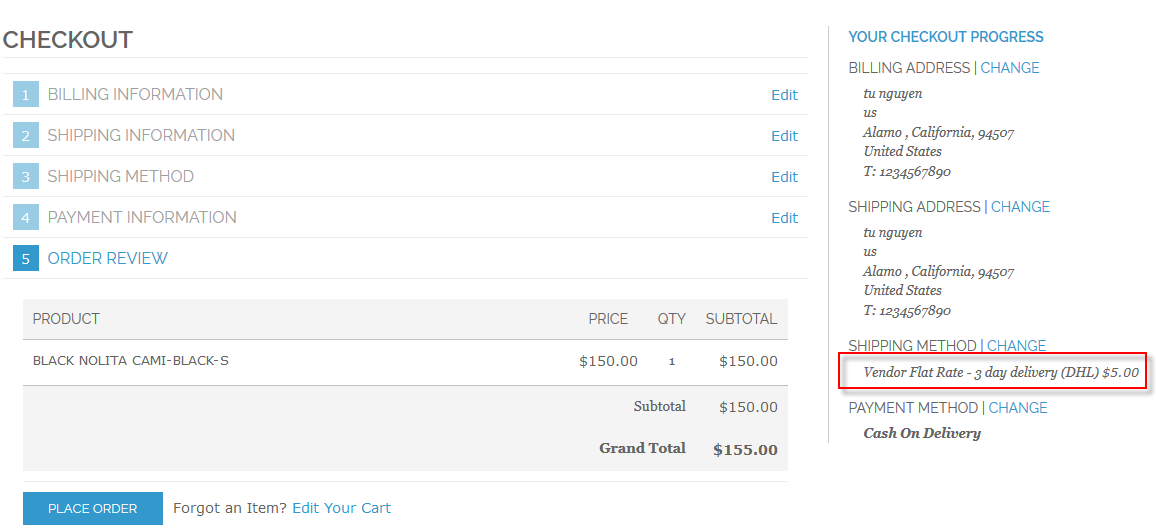 Best Regards,
VnEcoms Team