1-year support

FREE Upgrade
How It Works
This is a development of Magento RMA extension for working with Marketplace extension. Vendor RMA plugin will allow your customer to open an RMA request to be handled directly by the vendor, who sells the product. The website owner in Marketplace will play the role of a referee, who resolves the dispute between vendor and customer when one of them escalates the RMA request to dispute.
Intuitive RMA request form
In a Marketplace, the customer can place an order with the products from many different vendors and when one of the products does not meet their expectation. they can request for RMA. RMA request form is made for allowing the customer to select the order with the specific product for which they need RMA (Partial return is supported). The RMA request will be sent to be handled by the corresponding vendor.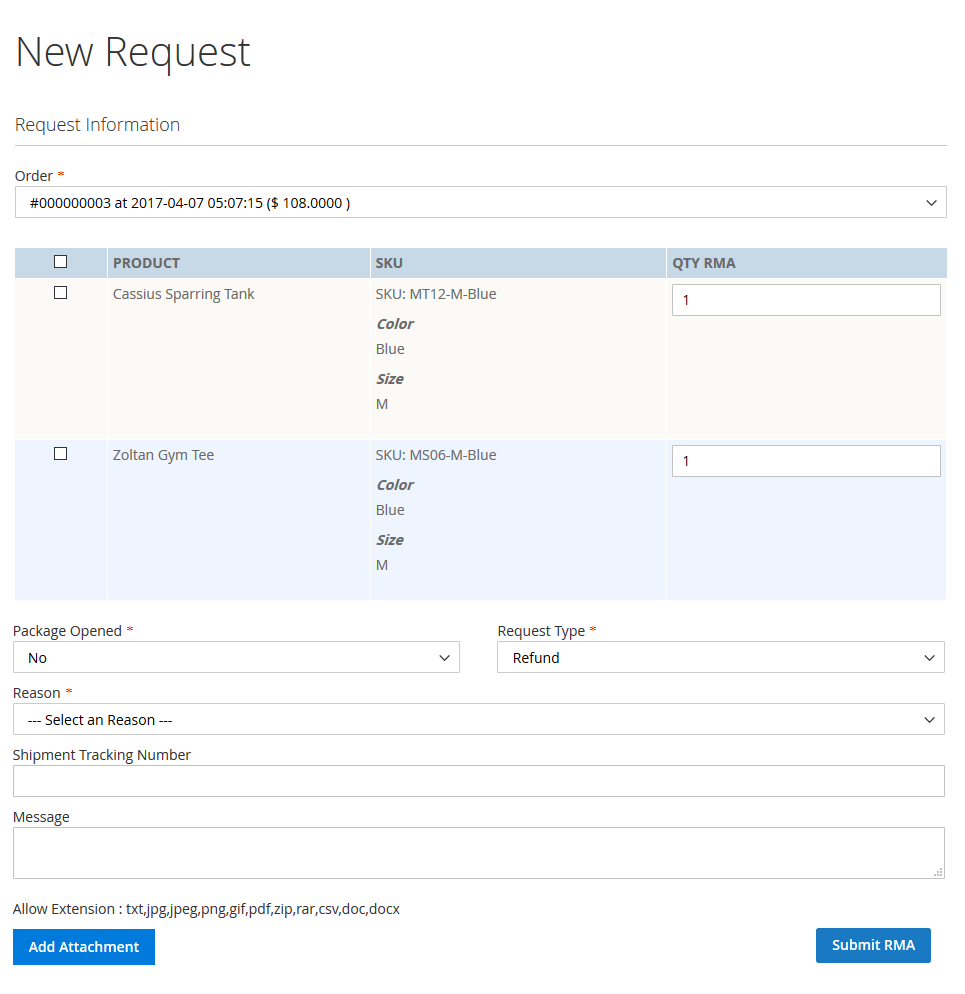 Extensive admin management
From Magento admin panel, Admin will have all permission on his RMA System including configuration. The admin can create the list of reasons for creating RMA, design the statuses sytem of processing RMA and the email notification template for each status and the most important feature is the ability of viewing all RMA request and managing.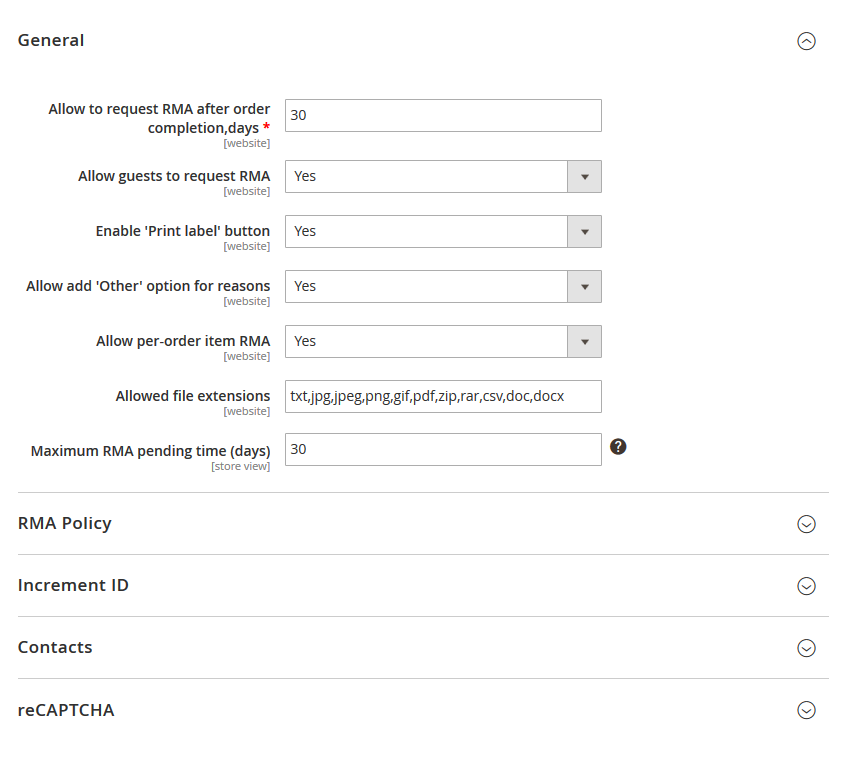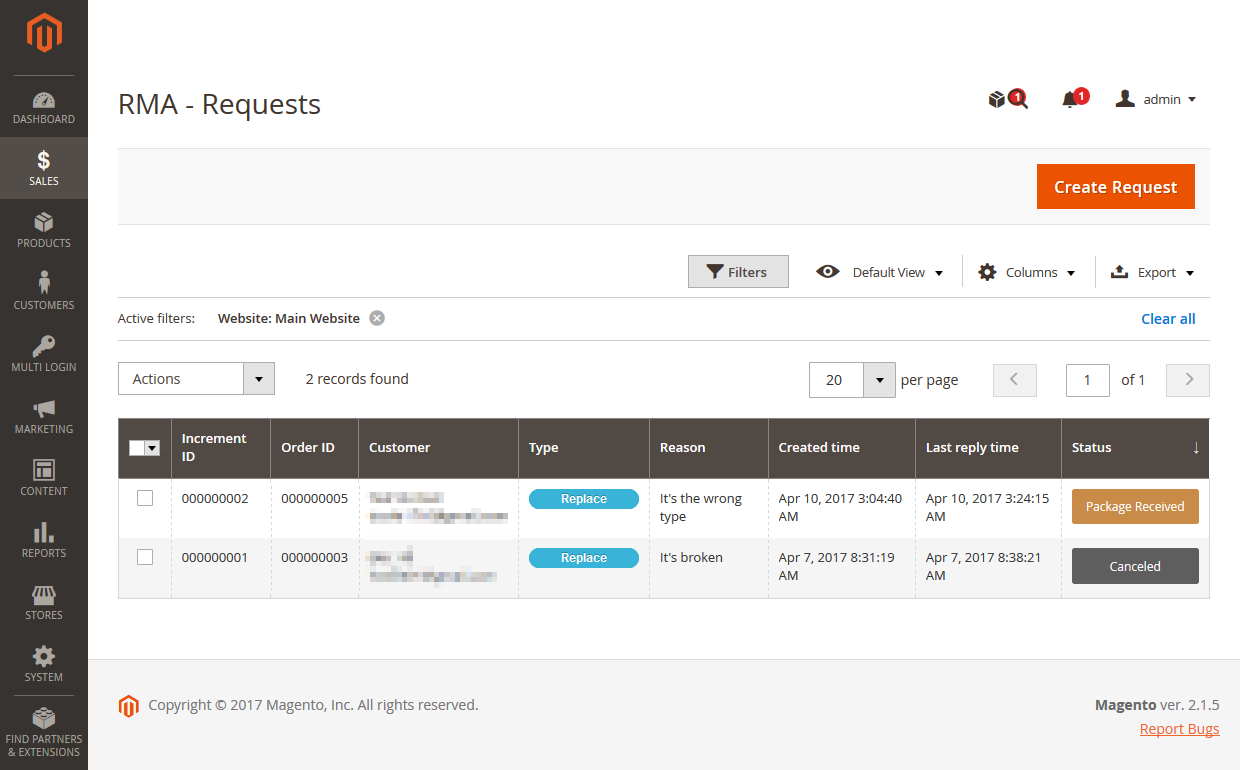 Effectively manage RMA requests
No matter viewing from customer, vendor panel or admin panel, the RMA request management is designed how to help the viewer can constantly keep an eye on the requests history and timely process all incoming queries. The RMA requests is shown in the grid so the viewer can be able to quickly find and process any request they need.
Comfortable communication
The RMA is integrated the communication system for sending message and files, so that the customers, vendors and admin can communicate with each other and also can exchange the picture of product as an evidence of product damage. The message history is saved just like in a mail box. This help the RMA request becoming more informative and can be resolved quickly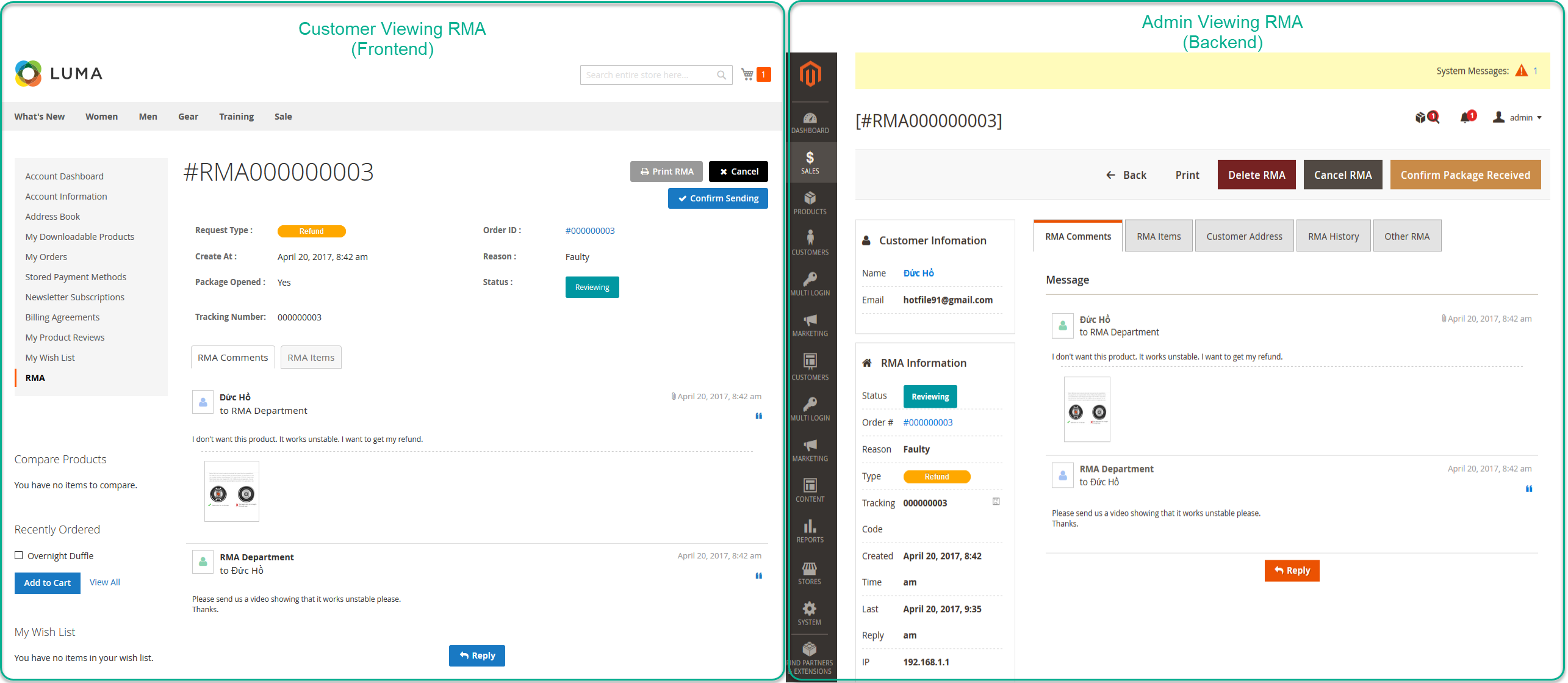 Changes Log
Version 2.3.2
2019‑03‑02
Add missing font in vendor panel .
Correct field config text
Fix escalate issues for both seller and customer
update translate text
Fix notification rma link return 404
Backward fix notification rma link return 404
View Rma request will get an error If product is deleted.
Fix incorrect frontname url
Fix mail issue
Fix incorrect frontname
Fix call undefined now method
Version 2.3.1.2
2019‑03‑02
Fix multiple currency problem.
Fix Wysiwyg problem on magento 2.3
Version 2.3.1
2019‑03‑18
Fix wysiwyg editor problem magento 2.3.
Version 2.3.0
2018‑10‑11
Version 2.1.1
2019‑02‑19
Version 2.0.1
2018‑09‑11