1-year support

FREE Upgrade
How It Works
Vendor Content Management System plug-in allows vendor to manage his static content and static pages. Vendor will able to add unlimited static pages and add static blocks to any position on his homepages.
Manage Static Page
This feature allows vendor to manage his own static pages. Vendor can add some static pages like Privacy policy, Terms & Conditions, Customer Services, ...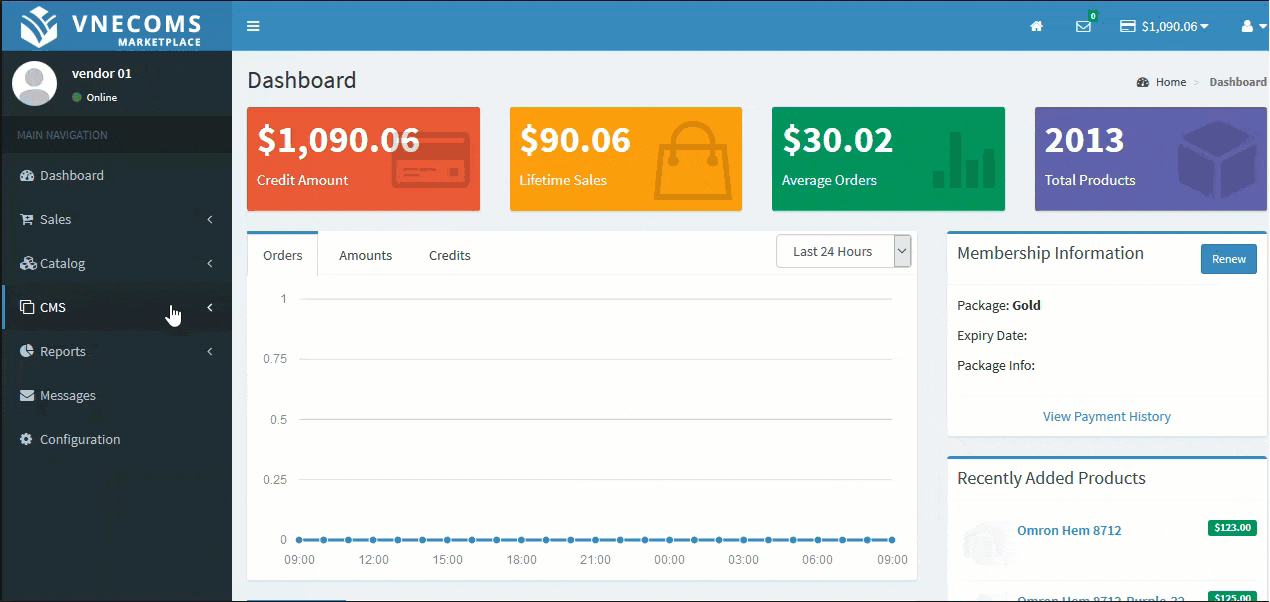 Using CMS Page as Vendor Homepage
Beside creating unlimited static pages, vendor also can choose one of his created static page to replace his default vendor homepage. This setting is located in Configuration > CMS Configuration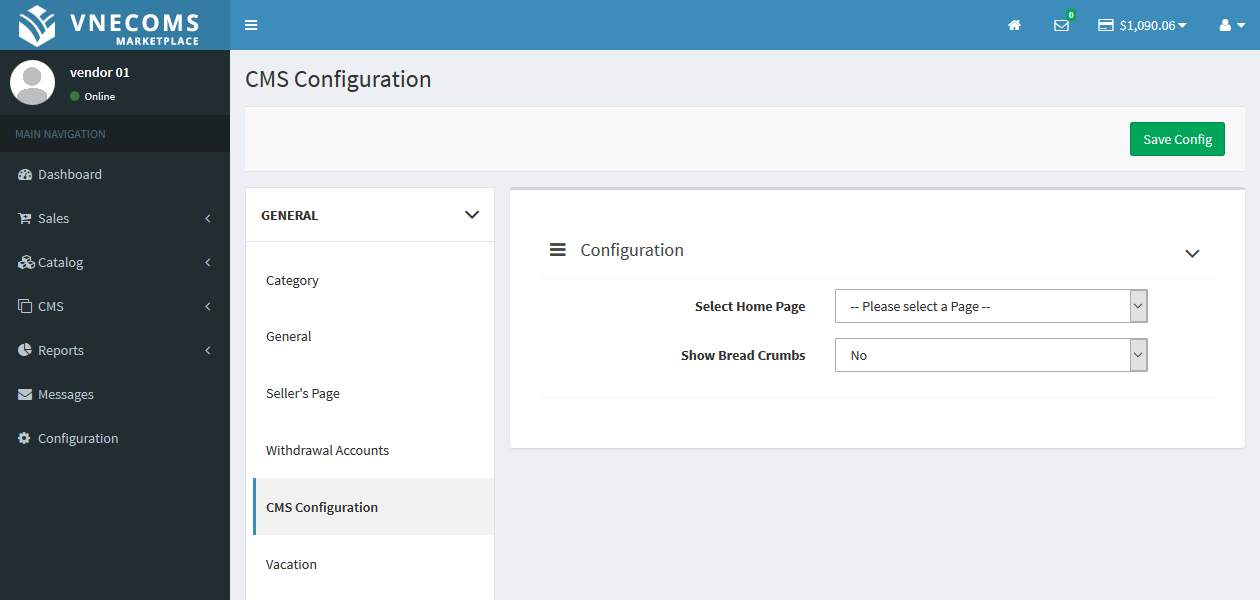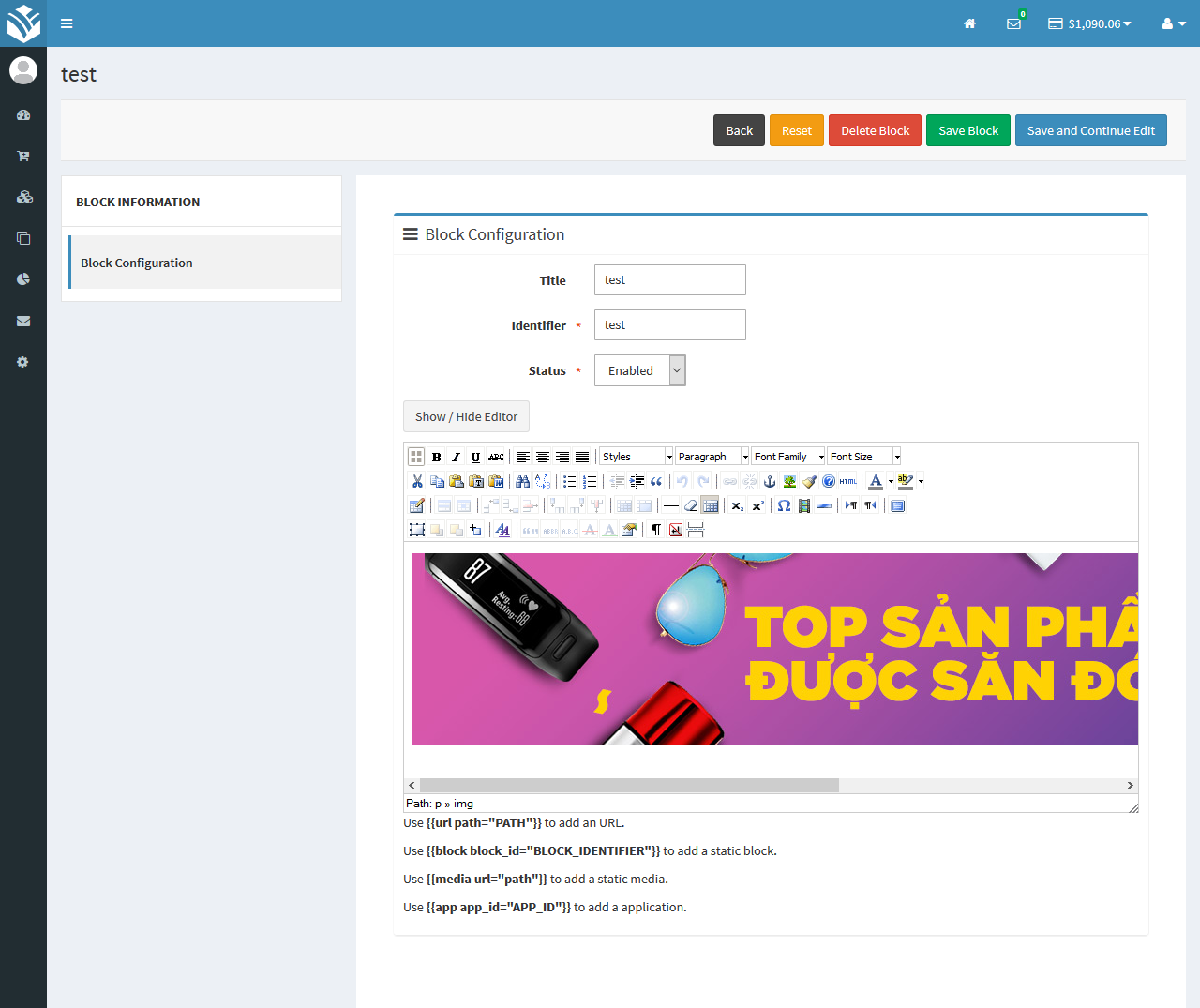 Manage Static Block
This feature allow vendor can define static blocks to use on static page or use with Frontend App to place static content to any where of vendor pages.
Frontend App
This feature is used to place any fronend app to any position of vendor pages. Frontend apps includes static blocks, and other apps from other plugins like banner manager, category menu, feature products. From vendor cpanel go to menu CMS -> Frontend Apps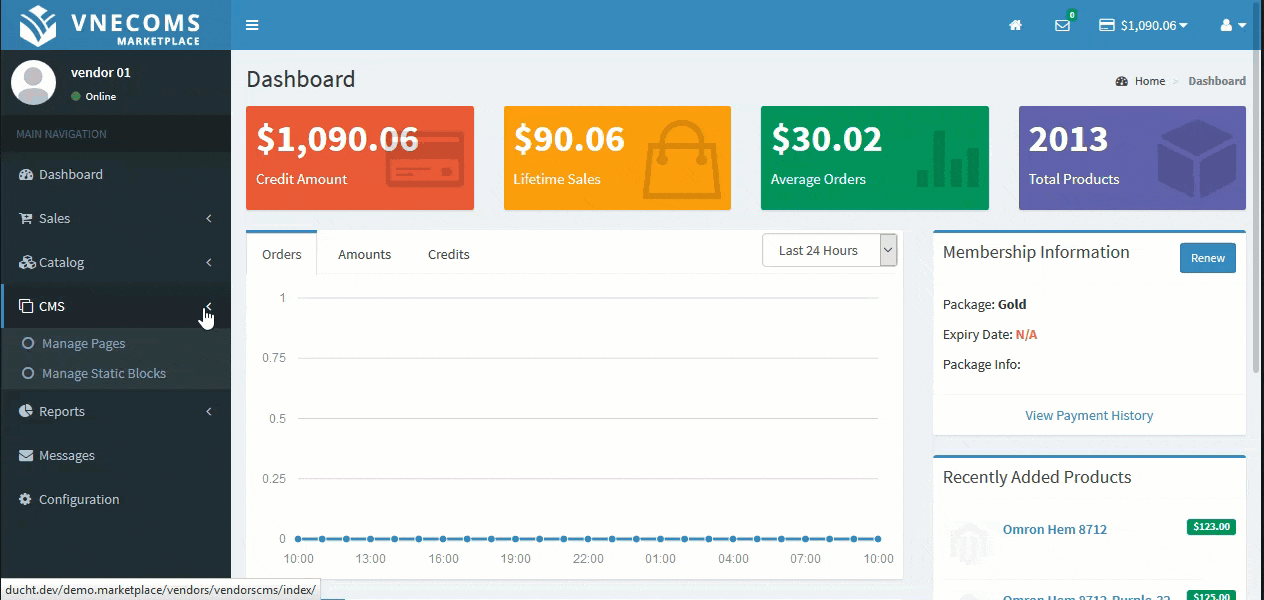 Changes Log
2.1.1
2018, May 03
Remove the action from CMS parent menu item.
Fix issue render when html minify
Fix issue wysiwwg media image, media filter, remove comments unused files.
Fix problem, when vendor set a static page as home page, all vendor page shows home page content.
Fix Call to a member function getId() on null.
Fix problem cms page does not work
Allow to set Vendor Group permission
2.1.0
2017, Nov 29
Fix permissions app page edit/delete.
Change vendor config.
Add grid to block selector. still implementing.
Compatible with vendors domain.
Fix filter block chooser.
Fix issue vendor cms page don't apply content.
Fix cms cache issue, Fix cms homepage wasn't loaded with page identifier.
2.0.0.1
2017, Mar 10